Trees are important assets to your property. They provide a wide range of benefits aside from curb appeal that you may not even realize. Trees provide privacy and shade, which also reduces energy consumption within our homes. They are also natural wind barriers, noise barriers, and snow fences. All of these benefits help home and property owners save money and time, year after year. For these reasons and more, it is wise to take good care of your landscaping trees through every changing season.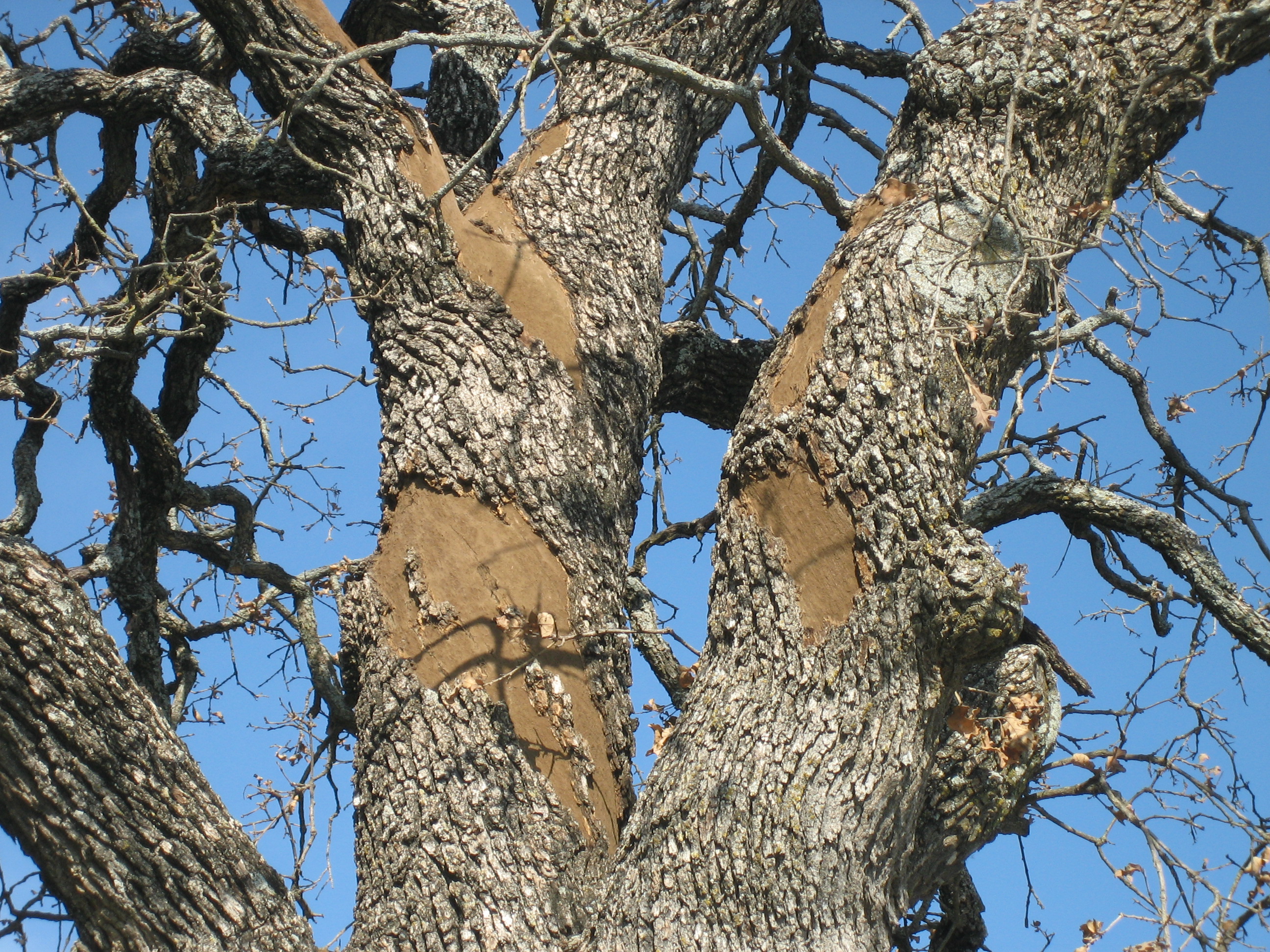 An important part of tree care is environmental monitoring. You must keep an eye out for problems with your trees, including insect and pest infestations, wildlife interference, and most importantly, tree diseases. Continue reading to learn 3 very common and dangerous tree diseases to look out for this year, as well as, what you can do to protect your trees from them all.continue reading
-Oak Wilt
A very common fungal disease that can kill trees is called Oak wilt. As the name describes, it only primarily species of Oak trees; however, it can harm other species of tree as well, but in a different way. Red Oaks have proven to be more susceptible to Oak Wilt than species of White Oaks. Examples of Red Oaks include Black, Red, and Northern Pin; while examples of White Oaks include Bur, White Stamp, and other round-leafed species. The disease is locally spread from infected trees to healthy ones by insects and plant roots. The infection causes the crowns of Oak trees to reduce and die. It also harms the bark, leaves, and tree branches.
-Heart Rot
Heart rot is a fungal condition that affects the integrity of a tree's trunk, bark, branches, and structure. The disease attacks hardwood trees specifically, such as oaks, walnuts, ash trees, birch trees, poplars, and all other types of deciduous trees. It weakens and rots the bark from within; even more so in harsh weather and windy conditions. It creates a danger zone for anything surrounding the tree below. Heart rot has caused trees to tip, bend, and fall onto homes, cars, and other expensive assets.
Healthy trees will naturally combat Heart Rot with a process called compartmentalization. In order to get healthy trees, routine maintenance is essential. Regular pruning, fertilizing, wound care, and more is vital to sustain a tree's immunity. A local tree service company or technician can give you all the tips and advice you need for DIY tree maintenance.
-Chestnut Blight
Chestnut Blight is another illness that affects the American Chestnut Tree. This tree was once one of the most important timber trees in early twentieth century society, until a devastating Chestnut Blight epidemic took effect. It wiped out nearly all of the Chestnut tree population in North America, leaving behind very few mature trees today. Chestnut Blight is a pathogenic fungal disease that enters through tree wounds and grows from within. Just like Heart Rot, it will eventually weaken and decay the bark, jeopardizing the structural integrity as a whole.
Minimize Tree Disease Susceptibility
Routine tree service and tree care are the only ways you can prevent your trees from becoming ill or diseased. Everything from trimming and pruning, to fertilizing, watering, and more, are vital parts of proper routine tree care. Talk to a local and licensed tree service company for advice you can trust.